Over 2,300 people come to Falls Center daily to work, study, and live. These tenants include:


http://www.capogirogelato.com/
- Capogiro: Gelato and sorbetto production and retail






http://www.dciinc.org
- Dialysis Clinic, Inc.: Dialysis clinic





http://www.barberinstitute.org/
- Dr. Gertrude A. Barber National Institute: Making dreams come true





http://www.eastern.edu/
- Eastern University: A leader in Undergraduate, Graduate Education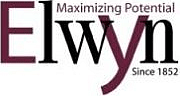 http://www.elwyn.org
- Elwyn: Preschool, including services for children with autism spectrum disorders






http://www.teivision.com/
- The Eye Institute: Vision care provider for all ages





- Falls Pediatric and Teen Care: Medical office







http://www.havenbehavioral.com/
- Haven Behavioral Healthcare: Clinical care for senior citizens






http://pediatricspecialty.com/
- Pediatric Specialty Care: Acute services provider for children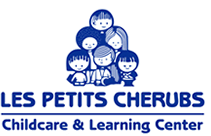 http://www.lespetitscherubs.com/
- Les Petits Cherubs: Private learning and child care center






http://www.philalliance.org/
- Philadelphia Alliance: Community Service Society






http://www.philau.edu/
- Philadelphia University






http://www.rhd.org
- Resources for Human Development






http://www.stchristophershospital.com/
- St Chris Care at Falls Center: Pediatric medical practice






http://www.theprogressionscompanies.com
- The Progressions Companies: A Leader in Behavioral Health Care






http://www.vnaphilly.org
- The Visiting Nurse Association of Greater Philadelphia: Home health services





Capogiro will also be opening a retail location in the Gatehouse by the Henry Avenue entrance. A full service fitness center with health, beauty, and wellness services, and a new senior center are also slated to join the lively mix of tenants at Falls Center.